ARTIST
He remained in the memory of the people, as always impeccably dressed - shoues in two colors, a dark blue jacket and a black ribbon as a bow.

A daily walk through the Main square "Pjaca" to the Municipality building and back, countless times, was an indispensable daily ritual.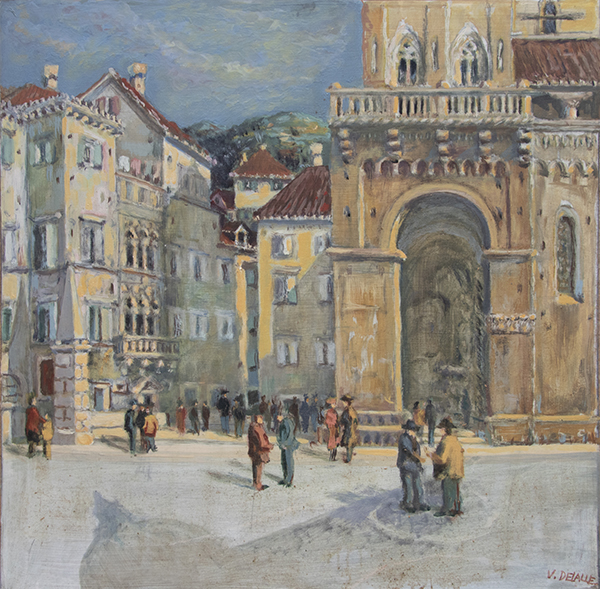 The main square in Trogir "Pjaca"
Tempera and oil on a plywood, 60 x 60 cm.
The walk for two or at most three, was interrupted by stopping in the middle of the square and looking up at the bell tower, with a comment on its beauty:

"Look, how beautiful it is, it looks like it's made of a biscuit"

That sentence contained what was his inspiration: Love for the stone of his native Trogir, for the shadows and light that he knew how to paint so well.

That city is his whole world and he memorizes the details of the city streets every day, the people who move, the fishermen boats along the waterfront.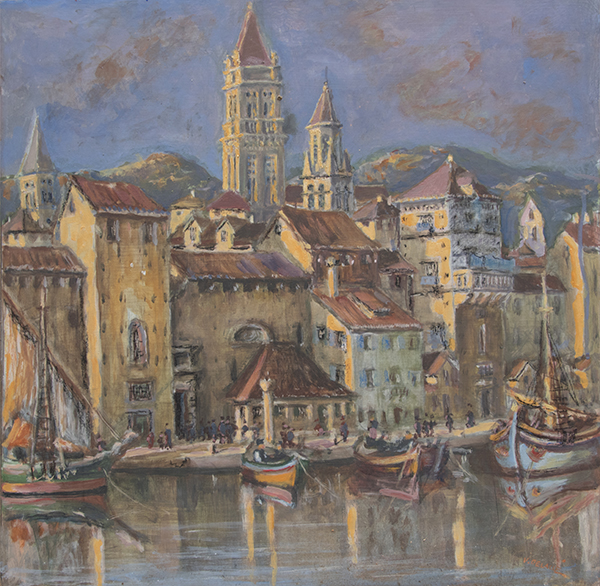 Trogir waterfront "Riva"
Tempera and oil on a plywood, 60 x 60 cm.
He was an amateur painter, he carved very skillfully, made models of ships and painted with what could be afforded at that time - tempera on cardboard or plywood.

A small number of all his works have motifs that are not related to Trogir. These were mostly religious topics and some landscapes from the Dalmatian hinterland, where he often went to inspect crops, as an employee of the tobacco industry.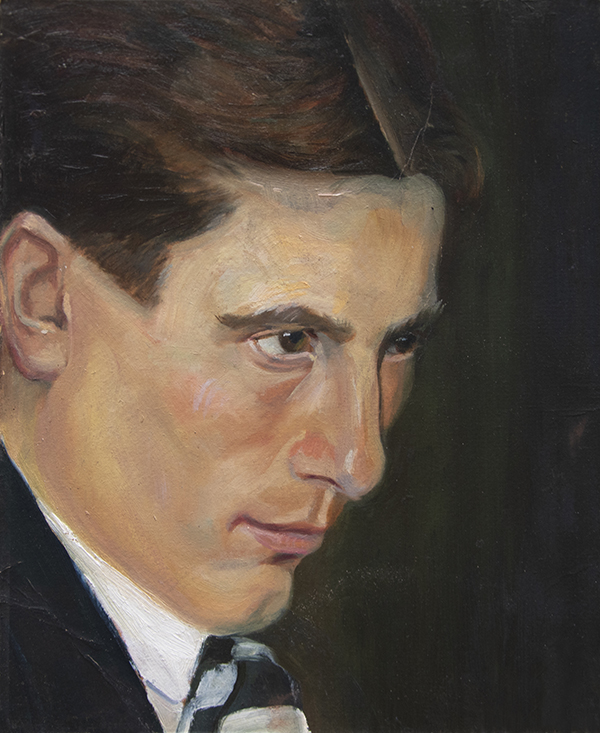 Self-portrait
Tempera on a cardboard, 25 x 30 cm.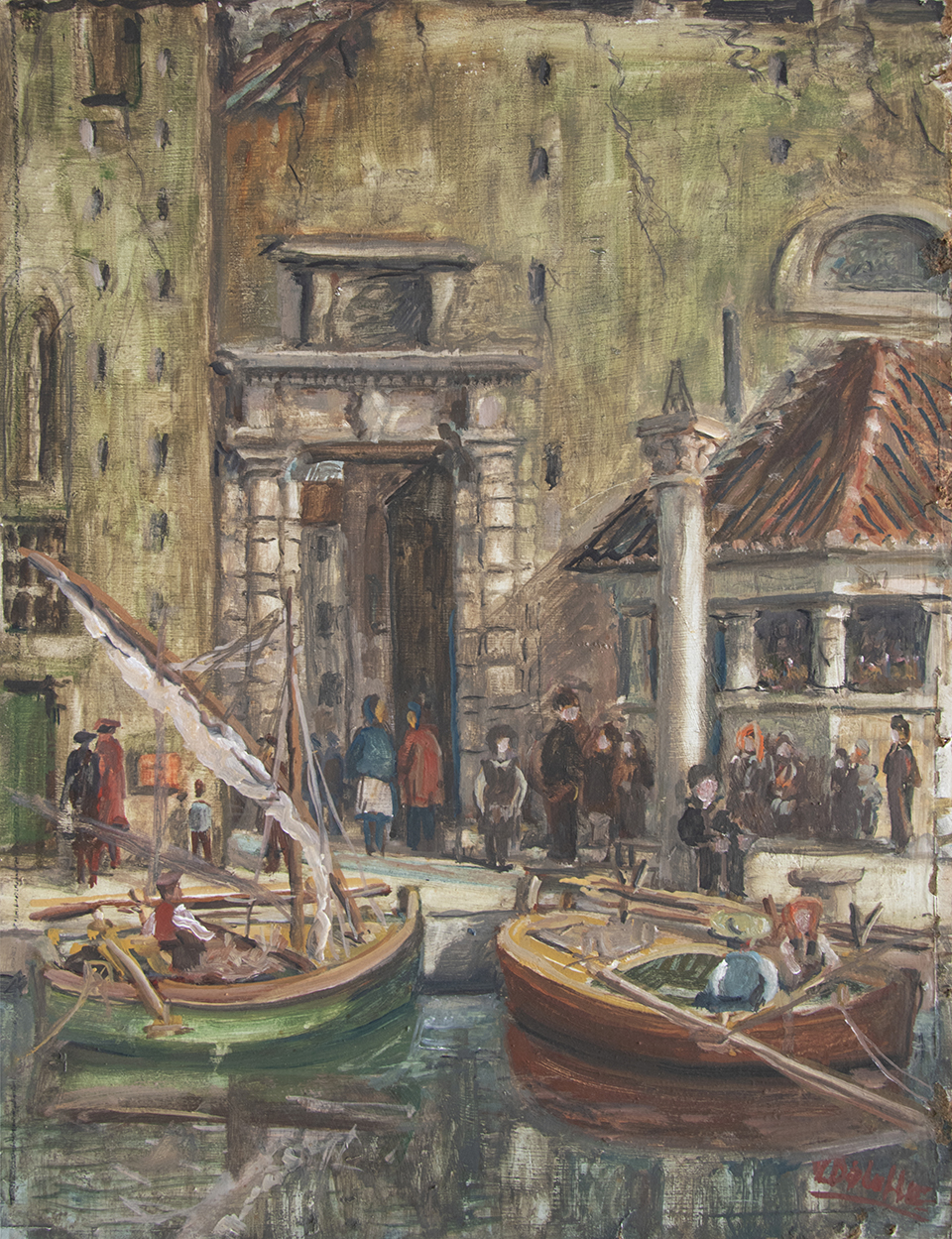 City gate and fish market
Tempera on a plywood, 25 x 30 cm.
Two sons inherited his talent: Frane, who became an academic painter, and Petar, who painted and drew for himself for the rest of his life. Didji's grandson and great-grandson Matheo continue in the same direction.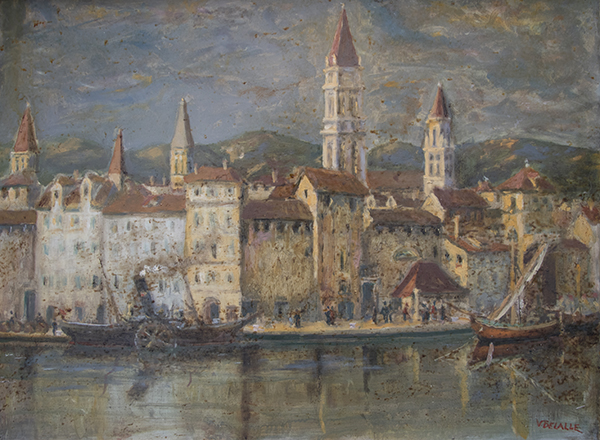 Trogir from Ciovo island
Tempera on a plywood, 70 x 50 cm.
The descendants of Vjekoslav did not have many paintings left to keep as a remembrance .

However, he left his heirs with something better - talent and a sharp eye!

Darko, his grandson, Belgrade 2021.